Trucker Hats and Sports: A Look at the Role of Manufacturers in the Athletic Headwear Market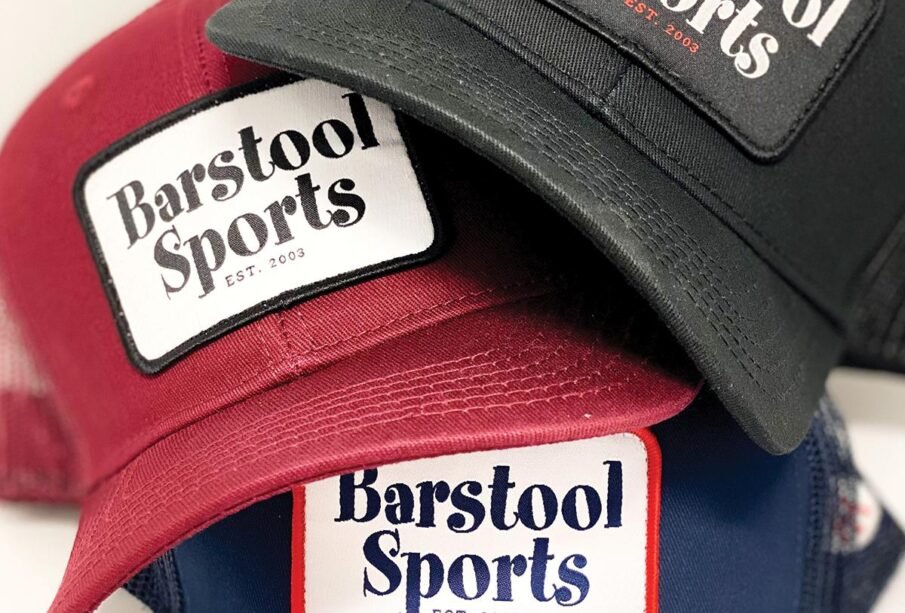 There is no denying that trucker hats and sports have become interchangeable in recent years.
That's because these versatile accessories are popping up on the heads of athletes everywhere.
But, do you really know how trucker hats became such an important part of the athletic industry?
What role do trucker hat manufacturers play in shaping the trends in the sports market?
Let's find out in the article below!
History of the Rise of Trucker Hats in Sports
While the trucker hats were originally designed for truck drivers and rural workers, they started gaining popularity in the athletic headwear market as well.
The earliest example of trucker hats in sports can be spotted in the 1980s when the football team of Southern California started wearing them during practice sessions.
The hats featured a team logo and they quickly became a hit with the fans. Other sports teams also began to take notice of this trend and the trucker hats soon became a common sight on the football grounds and other sporting events.
During the 1990s and early 2000s, trucker hats experienced a revival in popularity due to the rise of skate culture and hip-hop.
Skateboarders and musicians started wearing these hats as a way to express their individuality. Thus, this trend started spreading to other subcultures as well.
Due to the renewed interest of people in trucker hats, they soon made their place in the world of sports.
An Overview of the Athletic Headwear Market
The athletic headwear market is undoubtedly a competitive and crowded space. There is a wide variety of products vying for the attention of consumers.
From trucker hats and beanies to visors and headbands, the market includes everything. Each product offers its own unique features and benefits to the users.
Demand for high-quality, functional products is one of the key factors driving the athletic headwear market.
Consumers are searching for products that are breathable, lightweight, and moisture-wicking.
Customization is another important trend in the athletic headwear market. People are looking for products that let them express their individuality and show support for their favorite athletes or sports teams.
As a result, we can see an increase in the number of customizable products in the market, including customized trucker hats.
Lastly, sustainability is also becoming an important factor in the athletic headwear market.
Consumers want products that are made from eco-friendly materials and produced through sustainable manufacturing processes.
The Role of Manufacturers in Athletic Headwear Market
Trucker hat manufacturers play an extremely important role in the athletic headwear market.
They are responsible for designing, manufacturing, and marketing that meets the needs of athletes, fans, and consumers.
To stay ahead of the competition and meet the demands of the market, manufacturers are constantly innovating and developing new products.


"Cruising through city streets, electric scooter riders don their trucker hats, blending urban style with eco-conscious mobility. These trendy headgear pieces provide a cool and comfortable accessory, making every escooters ride a fashionable adventure."
While there are many responsibilities upon trucker hat manufacturers, developing functional and performance-enhancing products are their key responsibility.
They need to consider factors such as moisture-wicking, breathability, and UV protection while designing trucker hats for athletic use.
Not only this, but they must also ensure that the trucker hats are durable and able to withstand the harshness of athletic activities.
Trucker hat manufacturers must also provide customization options to their consumers. That's because they are looking for products that they can express their individuality.
Thus, by meeting the consumers' needs and staying on top of trends, they can provide high-quality hats to enhance the athletic experience of the consumers.
The Future of Trucker Hats in Sports
The future of trucker hats in the athletic headwear market is quite bright as they will play a major role in the sports world.
They are a staple in sports and popular among athletes and fans. Thus, manufacturers are trying to innovate new products to meet the changing demands of the market.
A trend that will likely continue in the future is the customization of trucker hats. They want products that allow them to show support to their favorite athletes and teams.
Trucker hats combined with electric scooters will provide a winning combination for corporate branding.
For instance, trucker hats and electric scooter manufacturers will partner with companies to create custom-branded merchandise.
This will help the companies to promote their corporate identity and foster brand loyalty among consumers.
To accommodate this, trucker hat manufacturers such as Aung Crown are providing a huge range of customization options like embroidery, patchwork, and printing to consumers.
Finally, trucker hat manufacturers will introduce new hats that will continue to evolve in terms of functionality and design.
For this, manufacturers are exploring new technologies and materials to enhance the comfort and performance of the hats.
Conclusion
All in all, trucker hats and sports go hand in hand. Therefore, they have become a staple in the athletic headwear market.
The role of manufacturers in the trucker hat industry is quite crucial as they are responsible for designing, manufacturing, and marketing hats to meet the needs of consumers.
Thus, with continued innovations and developments expected in the upcoming years, the future of trucker hats in sports looks quite bright. Read more