45+ Great Motivational Fitness Quotes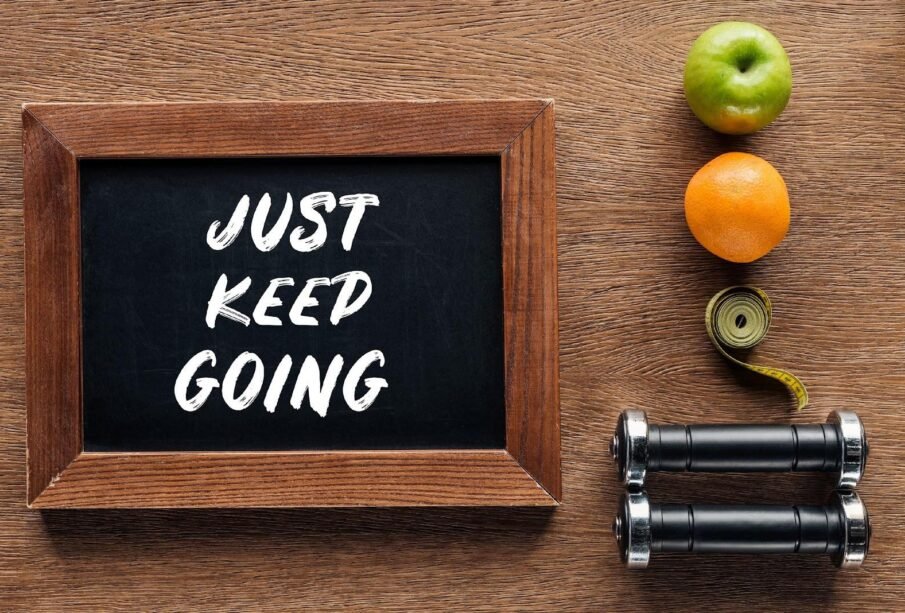 If you're looking to give yourself a little motivation or you want to spread a little positivity and encouragement through your social media, we've got a list of some of the perfect quotes for you.
15 great quotes for motivation
A lack of commitment is one of the most common reasons why people fail; not lack of desire
Happiness will often begin with good health and self-care
The secret to success is to stop limiting yourself with excuses
Only in the dictionary does success come before work
The body can achieve what your mind believes
The human body is the most accurate reflection of the human soul
All success is built upon the foundation of action
Do something today that your future self will thank you for
In order to gain something you've never had, you need to do things you've never done before
Real results aren't found within your comfort zone
If you believe in yourself and are determined to reach your goals, you'll become unstoppable
Working towards a goal is the first step to making your dream a reality
The people who achieve success are usually those who are too busy to look for it
If something doesn't give you a challenge, you won't see a change
Starting now is better than starting later
15 inspiring fitness quotes
Get comfortable with being uncomfortable
The time, devotion, and sweat all pays off in the end
Be strong mind, body, and spirit
Be proud of how far you've come, but never give up because of satisfaction
The ability to achieve your goals is inside you – you just need to make it happen
The pain you feel today is the strength you'll feel tomorrow
Don't say "I will do it"; just do it
Discipline is pushing yourself to do what needs to be done, even if you don't feel like it
If willpower doesn't come to you, you just have to make it
Motivation is what gets you started; habit is what keeps you going
Achieving something great isn't a slow process – and quitting won't make it go any faster.
Making slow progress is better than making no progress at all
Imagine where you could be in a year's time if you put in the work now
No matter how many times you fall, pick yourself back up again
If you don't experience failure, you'll never know true success
10 bodybuilding quotes
Bodybuilding isn't simply a few hours at the gym, it's a lifestyle
Nothing is impossible – never give up
Don't stop when it hurts, stop when you're done
The worst thing you can do is be the same as everyone else
You have to choose between progress or excuses. You can't have both
If you're not reaching for greatness, you're settling for mediocre
Remember that progress takes time. There are no shortcuts to success
Some are born strong; others are made strong
Your body is a machine and you are the engineer
5 fitness quotes for women
Be the master of your mind, body, and soul
Your body can do it, you just need to convince your mind
Strive for progress, not perfection
Even a little progress every day counts towards building a healthier way of life
It's supposed to be hard. If it was easy, it wouldn't be worth it
Your body is a reflection of your lifestyle
5 crossfit quotes
Pain is just weakness leaving the body
There's no such thing as overtraining, only under-recovering
If it doesn't challenge you, it won't change you
You can't put a limit on how much you can improve
The only way to get better is to keep pushing yourself
Crossfit is a journey, not a destination
How to use motivational quotes to grow your social media audience
You can use motivational quotes to grow your social media audience. Having a big audience will help you get more clients and make more sales. Also your reach becomes bigger and bigger. Here are some more tips how to use motivational quotes to grow your social media audience;
Share motivational quotes that inspire you on social media
Use hashtags to reach a wider audience
Tag friends and family members in your posts
Encourage others to share their favorite quotes as well
Create quote images or videos to share on your page
Write blog posts or create graphics around quotes that resonate with you
But how do you know what types of quotes are interesting for your audience? Here are some more tips how to find the best quotes and how to present them on social media;
Research what type of quotes your target audience would respond to
Find or create graphics that accompany the quotes
Post the quotes and graphics on social media sites such as Facebook, Twitter, and Pinterest.
Use hashtags to get more people to see your posts
Make sure to post at optimal times
Try a paid promotion
Analyse your results and adjust accordingly
Rinse and repeat!
By following these tips, you can use motivational quotes to reach your fitness goals and grow your social media audience at the same time!
Interested in finding some more great quotes for your social media pages?
If you're looking for more inspirational, funny fitness quotes, you'll find a wide range of quotes over at ContentBASE, for you to binge on. If you're hoping to use these on your social media pages, it might be worth browsing the fitness templates that ContentBASE offers.
With everything that ContentBASE could do for you, from saving time to drawing more attention to your posts (as well as upping your engagement), it's well worth considering what's on offer. Read more