Texas de Brazil: Review The Best Steakhouse in Texas 2023
Texas de Brazil is a unique dining destination that combines the flavors of Brazil with the classic American steakhouse experience. Founded in 1998, the chain has since expanded to more than 60 locations across the United States and around the world.
Introduction to Texas de Brazil
At its core, Texas de Brazil is a churrascaria, or Brazilian steakhouse, where diners are treated to an all-you-can-eat experience featuring a wide variety of grilled meats, prepared and served by a team of expert carvers. But the restaurant also offers a diverse array of side dishes, salads, and desserts, as well as an extensive wine list and cocktail menu.
In addition to its delicious food, Texas is also known for its warm and welcoming atmosphere, with rich wood accents, low lighting, and comfortable seating. Whether you're celebrating a special occasion or simply looking for a night out with friends or family, Texas de Brazil is the perfect destination for anyone who loves great food, great drinks, and great company.
If you're curious to learn more about the restaurant, stay tuned for future blog posts, where we'll dive deeper into the menu, the dining experience, and everything else that makes this restaurant a must-visit for foodies and steak lovers everywhere.
history of texas de brazil
Texas de Brazil is a popular chain of Brazilian-American churrascarias that was started by Salim Asrawi and his family in 1998 in Addison, Texas. When it first opened, the restaurant was run by a small family to bring the unique tastes and traditions of Brazilian churrasco to American diners.
As the restaurant got more popular, the Asrawi family opened more locations in Texas, including in Dallas and Fort Worth. Over time, the chain grew to include locations in other states and countries, such as Mexico, the United Arab Emirates, and Aruba.
the restaurant has been successful because it focuses on serving high-quality meats, fresh salad bar options, and a unique dining experience that puts an emphasis on tableside service and hospitality. The chain is known for its all-you-can-eat churrasco, but it also has private dining rooms for events and provides catering.
The current popularity of this restaurant
Today, a restaurant is still a popular place to go if you want to eat somewhere different and tasty that combines the best of Brazilian and American food. Even though the restaurant has grown and expanded over the years, it has stayed true to its roots and is still run by a family that cares about quality and customer satisfaction.
Menu of texas de brazil
The succulent meats at Texas de Brazil are slow-roasted over an open flame and expertly cut at your table as you watch. Meat is indeed available, but the menu offers much more.
Appetizers:
Brazilian Sausage
Crispy Polenta
Salad Bar:
Fresh Greens
Charcuterie
Cheeses
Lobster Bisque
50+ items to choose from
Meats:
Top Sirloin
Filet Mignon
Leg of Lamb
Pork Ribs
Chicken Breast Wrapped in Bacon
Brazilian Picanha
Garlic Sirloin
And more
Sides:
Garlic Mashed Potatoes
Fried Bananas
Brazilian Cheese Bread
Sweet Fried Plantains
And more
Desserts:
Chocolate Mousse Cake
Key Lime Pie
Brazilian Cheesecake
Papaya Cream
And more
Drinks:
Cocktails
Wine
Beer
Soft Drinks
Coffee and Tea
All of these dishes are simply a taste of what Texas has to offer in terms of wonderful cuisine. There's a wide variety of options, so everyone can find something they like. Meat eaters and vegetarians both can find delicious selections at Texas de Brazil. In, take a seat, and get ready to indulge your taste buds.
Salad bar of theTexas de Brazil
The salad bar is a focal point of any meal in Texas. The restaurant's all-you-can-eat churrasco experience includes a wide variety of fresh and tasty dishes. The salad bar often includes the following items:
Greens, Fresh: The salad bar has a wide selection of fresh greens, including romaine lettuce, spinach, and a mix of other lettuce. There is also an assortment of recently harvested veggies like tomatoes, cucumbers, and carrots.
The salad bar also offers charcuterie, which consists of a variety of meats and cheeses.
Texas de Brazil's salad bar features a wonderful lobster soup as a standout item. Anybody who enjoys fish should try this luscious soup.
In addition to the traditional cold salad bar fare, the salad bar also offers a few heated options such as rice and beans, stroganoff, and mashed potatoes.
To complement your salad, we provide a wide selection of dressings such as ranch, balsamic vinaigrette, and Caesar. Croutons, bacon, and cheese are just some of the options for toppings.
Texas salad bar is a welcome addition to the unlimited churrasco because it's both tasty and healthy. Anyone, from meat eaters to vegetarians, may find something they like at the salad bar. Just walk in, grab a handful of greens, and enjoy the taste!
Meat Selection
The best thing about eating at Texas is the meat selection. The restaurant is known for its churrasco-style, all-you-can-eat meals, which include a variety of tasty, slow-roasted meats served by pass adores, or meat servers, who are highly trained. Here are some of the different kinds of meat you can get in Texas
Picanha is the most popular cut of meat in texas and the restaurant's signature dish. It is a perfectly grilled top sirloin cut that is juicy and full of flavor.
Filet Mignon: This is a popular cut of meat that is tender and lean. It is served wrapped in bacon, which adds another layer of flavor.
Lamb Chops: These are small, tender chops that are seasoned with garlic and herbs and cooked to perfection on a grill.
Pork Ribs: These slow-roasted pork ribs are juicy and so tender that they fall off the bone.
Brazilian Sausage: This spicy pork sausage is a mainstay of Brazilian food.
Chicken: Both chicken breasts and chicken legs are grilled to perfection and seasoned with garlic and herbs at Texas
Beef Ribs: These are big, meaty ribs that have been slow-roasted to a rich, smoky flavor.
Flank steak is a flavorful cut of meat that is thinly sliced and served in medium rare.
These are just a few of the different kinds of meat you can get in Texas Each piece of meat is perfectly seasoned and cooked, and the pass adores bringing it to your table on a skewer and cutting it right in front of you. So come in, sit down, and get ready to enjoy the taste!
Wine List
The wine list at Texas de Brazil is long and has a lot of options from all over the world. There's something on the list for everyone, whether you know a lot about wine or just want a glass with your meal. Here are some of the most important parts:
Red Wines: Texas offers a wide selection of red wines, including Cabernet Sauvignon, Merlot, Pinot Noir, and Malbec. Some of the standout options include the Catena Malbec from Argentina and the Justin Cabernet Sauvignon from California.
White Wines: The white wine selection includes Chardonnay, Sauvignon Blanc, Pinot Grigio, and Riesling. The Chateau Ste. Michelle Riesling from Washington state is a popular choice.
Sparkling Wines: If you're in the mood for something bubbly, Texas has several sparkling wine options to choose from, including Prosecco and Champagne.
Dessert Wines: To top off your meal, the restaurant also offers a selection of sweet dessert wines, including Port and Moscato.
Texas has a wine list, but they also have a full bar with a variety of cocktails, beers, and spirits. So, whether you want a glass of wine, a cold beer, or a refreshing cocktail, you're sure to find something you like at Texas
How does Texas de Brazil cook their meat?
The traditional way to cook meat in Brazil is called churrasco, and it is used in Texas de Brazil. To do this, you put different kinds of meat on skewers and slowly roast them over an open flame. Salt and spices are used to season the meat, and the meat is basted with its own juices to make it taste better and stay tender.
The restaurant's trained gauchos then cut the skewered meats to order and bring them straight to the table. Each guest is given a disc with a green and a red side. The red side tells the gauchos that the person wants more meat. When the green side is facing up, the gauchos will keep bringing different kinds of meat to the table until the guest is full. When the guest is done, they can flip the disc to the red side to show that they are done.
Overall, the Texas churrasco method makes meat that is tender, juicy, flavorful, and cooked to perfection.
The best meat of Texas de Brazil
Texas de Brazil is known for having a large selection of tasty meats, and the best meat depends on the person. But the following are some of the most popular and best-rated meats:
Picanha: This is a top sirloin cut that is one of the most popular cuts of meat in Brazil. It is seasoned with a blend of sea salt and garlic and is typically served from medium rare to medium.
Filet Mignon: This is a tender and lean cut of beef that is usually served wrapped in bacon and cooked to medium rare or medium.
Lamb Chops: These are marinated in mint and honey, and are cooked to a medium rare or medium temperature.
Pork Ribs: These are slow-roasted until tender and basted with a blend of spices and apple cider.
Brazilian Sausage: This is a spicy pork sausage that is seasoned with garlic, paprika, and red pepper flakes.
Overall, the meats at Texas are of high quality and are expertly cooked to make for a tasty and satisfying meal.
All-You-Can-Eat Experience
If you like meat, you won't want to miss a meal at Texas de Brazil where you can eat as much as you want. When you go to this well-known churrascaria, you can expect the following:
An Array of Meat Choices: At Texas, you'll be treated to a variety of meats that are slow-roasted over an open flame and carved tableside by expert servers. From succulent filet mignon to tender leg of lamb, there's something for every meat lover to enjoy.
Limitless Servings: When you visit Texas l, you're not limited to just one serving of meat. You can request as much or as little as you like, making this a truly indulgent dining experience.
A Unique Dining Experience: Texas isn't just about the food – it's also about the experience. The restaurant's warm and welcoming atmosphere, along with the tableside service, creates a unique and memorable dining experience that you won't soon forget.
Delicious Sides and Salads: While the meat is the star of the show, Texas also offers a variety of delicious sides and salads to complement your meal. From Garlic Mashed Potatoes to Fried Bananas, there's something to satisfy every craving.
A Perfect Place to Celebrate: Whether you're celebrating a special occasion or just looking for a night out with friends or family, Texas is the perfect destination.
The all-you-can-eat dining experience is perfect for groups, and the warm and inviting atmosphere makes it an ideal place to gather and savor the flavor.
Overall, Texas all-you-can-eat experience is a must-try for anyone who loves meat and wants a unique and memorable meal. So, why don't you just do it? Come in today and taste the flavor!
Texas de Brazil has various side dishes and accompaniments
At Texas de Brazil, you can get a variety of sides and extras to go with your meal. Here are a few of the best choices:
Brazilian Cheese Bread: This is a must-try when dining at Texas de Brazil. These warm, cheesy rolls are a customer favorite and are served throughout the meal.
Mashed Potatoes: These are creamy and buttery and pair perfectly with savory meats.
Sweet Fried Bananas: These are a unique and delicious side dish that adds a touch of sweetness to your meal.
Fried Polenta: This is a traditional Brazilian dish that is made from cornmeal and fried until crispy.
Lobster Bisque: This is a creamy and flavorful soup that is made with fresh lobster meat and is perfect for those who want a lighter option.
Sautéed Mushrooms: These are a flavorful and savory side that pairs well with the meats.
Fried Yuca: This is a starchy root vegetable that is fried until crispy and served with a side of garlic butter.
Grilled Vegetables: For those who are looking for a healthier option, Texas de Brazil also offers a variety of grilled vegetables, including asparagus, bell peppers, and zucchini.
The restaurant crafts all of its side dishes using premium ingredients, and they complement the succulent meats on the menu perfectly. There are numerous different sides and condiments available in Texas. Come on in, sample a little bit of everything, and enjoy the authentic Texas taste!
Private Dining Options
Several private dining rooms are available at Texas de Brazil to accommodate parties of varying sizes. The restaurant features several rooms suitable for business lunches, family gatherings, and other events of varying sizes. Texas offers several different choices for private dining.
Private Rooms: The restaurant has several private rooms that can accommodate groups of up to 100 people. These rooms are perfect for intimate gatherings and special occasions.
Semi-Private Rooms: If you're looking for a space that offers a bit more privacy, but still allows for some interaction with the rest of the restaurant, the semi-private rooms are a great option. These spaces can accommodate groups of up to 40 people.
Full Restaurant Buyout: For larger events, you can opt to buy out the entire restaurant for your group. This option allows you to have exclusive use of the space and can accommodate groups of up to 400 people.
Custom Menus: Texas offers custom menus for private events, so you can create a meal that is tailored to your group's preferences and dietary needs.
Audio/Visual Equipment: The restaurant also offers audio/visual equipment, so you can give presentations or play slideshows during your event.
Private dining in Texas is available for events of all sizes. When you host your event in Texas, the seasoned staff will work with you to make sure everything goes well and that your guests enjoy the same high-quality service and food that has made the restaurant famous.
Sustainability Initiatives
The state of Texas in Brazil is dedicated to eco-friendly policies and has launched many programs to lessen its carbon footprint. What Texas de Brazil has done to promote environmental responsibility includes the following:
Responsible Sourcing: Texas sources its meat from reputable suppliers who adhere to strict animal welfare and sustainability standards.
Recycling: The restaurant has implemented a recycling program to reduce waste and divert materials from landfills.
Energy Efficiency: Texas l has implemented energy-efficient practices throughout its restaurants, including the use of LED lighting, high-efficiency appliances, and water-saving fixtures.
Community Engagement: The restaurant partners with local organizations to promote sustainability and community engagement. For example, Texas has partnered with local food banks to donate surplus food, and with environmental organizations to promote awareness of sustainable practices.
Green Building Design: The restaurant's newest locations feature green building design, including the use of sustainable materials, energy-efficient lighting, and water-saving fixtures.
Responsible and sustainable business practices are important to Texas de Brasil, and the company is always looking for innovative ways to lessen its impact on the environment. Customers may feel good about their meal at Texas knowing that they are helping to support a business that is dedicated to sustainability and improving the world around them.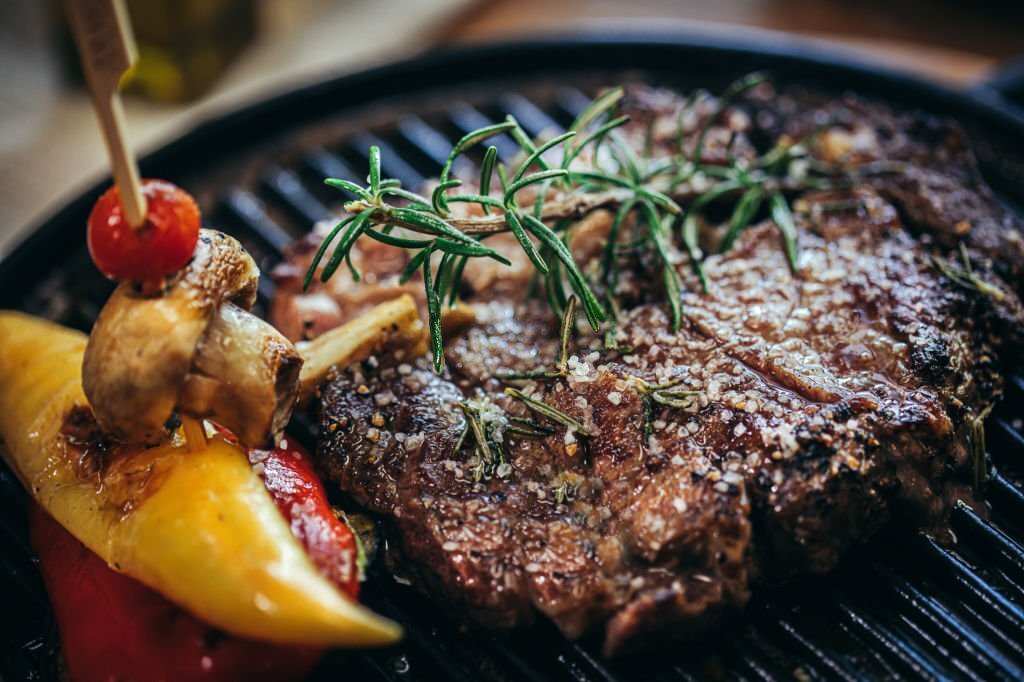 Location,s of Texas de Brazil
There are more than 50 Texas de Brazil restaurants around the United States and a few more in other countries. Texas can be found in many different countries, including the ones listed below.
Arizona
California
Colorado
Florida
Georgia
Illinois
Maryland
Massachusetts
Michigan
Nevada
New York
Ohio
Pennsylvania
Tennessee
Texas
Virginia
Washington, D.C.
In addition, Texas de Brazil has international locations in the following countries:
Aruba
Trinidad and Tobago
United Arab Emirates
You can utilize the "Find a Location" section of the Texas l website to locate a branch near you.
Texas de brazil hours
It is best to contact your local Texas de Brazil to find out the exact hours of operation. Nonetheless, as a rule of thumb, most Texas de Brazil restaurants are open for lunch and dinner service every day of the week. On weekdays, restaurants are open for lunch between 11:00 AM and 3:00 PM, from 4:00 PM to 9:30 PM (or later), and until 10:00 PM (or later) on weekends. It's best to call ahead or check the restaurant's website to confirm the most up-to-date information on hours of operation, as certain locations may have extended hours on some days or be closed on certain holidays.
Final words about texas de brazil
Texas de Brazil is a unique dining experience that offers a taste of Brazilian culture through its churrasco-style cooking and all-you-can-eat dining options. From the restaurant's signature meats to its extensive salad bar and sides, there is something for everyone to enjoy. Texas de Brazil is committed to sustainable practices and community engagement and continues to explore new initiatives to reduce its environmental impact.
Whether you're looking for a special occasion dining experience or just want to try something new, Texas de Brazil is a great choice. With its friendly service, lively atmosphere, and delicious food, it's no wonder that Texas has become a favorite among diners across the country.
Faqs
what is texas de brazil?
Texas de Brazil is a Brazilian steakhouse with an extensive salad bar and other side dishes available for unlimited consumption.
Where can I find Texas de Brazil eateries?
Answer: Texas de Brazil is present in many different nations, including the USA, Mexico, Aruba, Trinidad and Tobago, and the UAE.
How do you prepare food in the churrasco style?
In churrasco, a traditional Brazilian barbecue technique, meat is skewered and grilled over an open flame. After that, it's sliced right in front of you at the table!
To what extent do reservations need to be made in advance at Texas de Brazil?
Meats such as beef, hog, lamb, chicken, and sausage are available, and once ordered, servers will cut the meat at the table. In addition to the main course, guests can treat themselves to the gourmet salad bar and an assortment of side dishes.
Can a vegetarian or vegan dine at Texas de Brazil?
To answer your question, yes, Texas de Brazil does have vegetarian and vegan alternatives, including salads, main courses, and desserts.
Does Texas de Brasil host private meals and corporate events?
You can host your wedding, business function, or social gathering at Texas de Brazil, as they accommodate parties of all sizes for private dining and group activities.