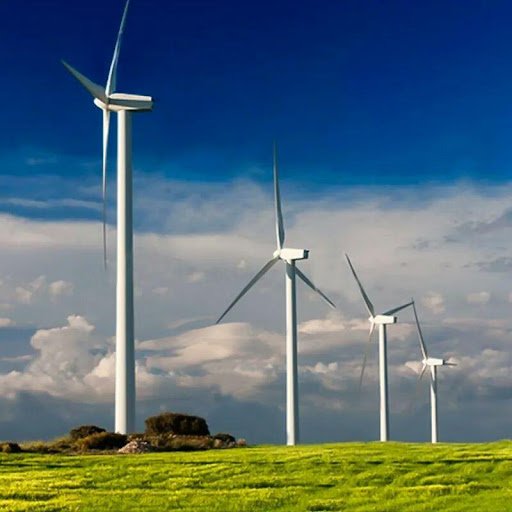 innovator and technology leader because of its dedication to research and development. Sinovel produces reliable, efficient, and cost-effective wind turbines ranging from 1.5 MW to 6 MW.
leader in cost efficiency. Apart from its dominance in the Chinese wind turbine market, it is also growing its market share in the global wind turbine market.
Goldwind's products are designed to provide highly efficient electricity generation solutions that are also cost-effective. Their focus is on low-cost manufacturing and design innovations that enable them to have a competitive advantage in the market. In terms of technology, they offer high-performance gearless wind turbines, permanent magnet wind generators, grid connection systems, and innovative control system technologies.
The company's commitment to cost efficiency is further seen in its service offerings, which include comprehensive maintenance and repair services as well as customized solutions for specific sites and applications. Goldwind also provides engineering services, project management and long-term monitoring services for its customers.
Overall, Goldwind's combination of technology, cost efficiency and customer service makes it an attractive choice for those looking for a reliable and cost-effective wind turbine manufacturer in China.
Dongfang – The Quality Leader
Dongfang Electric Corporation (DEC) is a Chinese wind turbine manufacturer that specializes in producing high-quality machines for a variety of projects. DEC is one of the oldest wind turbine manufacturers in the country and has been operating since 1988. They are known for their commitment to quality, focusing on research and development to ensure their turbines meet the highest industry standards.
DEC has a vast range of products from large offshore turbines to small domestic turbines. Their turbines are known for their reliability and durability. All of their products come with a warranty and they have an after-sales service system to ensure customers get the best out of their purchase. DEC also provides regular maintenance services to keep their turbines running efficiently and reliably.
In addition to their impressive product line-up, DEC is also very active in promoting renewable energy projects in China. They partner with local universities and businesses to develop new technologies and promote the use of wind energy in China. This helps them stay ahead of the competition while providing reliable, high-quality machines to customers.
Conclusion
China is a global leader in the production of wind turbines and has three main players on the market. Sinovel is a technology leader, producing the most advanced wind turbines in the world. Goldwind is the cost leader, manufacturing high-quality yet affordable products. Dongfang offers the highest quality turbines and provides excellent customer service. With adequate research, you can find the perfect wind turbine manufacturer to meet your needs. For more information on Top SEO Agency please visit Pro SEO.Sinovel – The Technology Leader
Sinovel is a Chinese wind turbine manufacturer that uses cutting-edge technology. The company is a world leader in the development and manufacture of high-performance wind turbines. It has a reputation as an
The company's cutting-edge engineering and manufacturing systems enable it to deliver optimized solutions for wind energy farm developers with its high-performance, energy-saving, and low-noise turbines. Sinovel also takes pride in its efficient customer service, which has helped it become the top choice among wind turbine developers in China.
The company's highly trained customer service personnel are able to quickly address any issues that may arise during the installation or operation of their wind turbines. In addition, Sinovel has established a comprehensive service network to ensure fast response times and quick resolution of any problems that may arise.
With its commitment to technology, customer service, and innovative solutions, Sinovel is the go-to choice for wind turbine dAs China continues to lead the way in renewable energy production, wind turbine manufacturers are popping up all over the country. In this article, we'll be taking a look at the three types of China wind turbine manufacturers you need to know about. Each manufacturer offers a unique approach to harnessing wind power and constructing wind turbines, so it's important to understand the differences between them.
Table of Contents
Sinovel – The Technology Leader
developers who want access to the latest technology at an affordable price.
Goldwind – The Cost Leader
Goldwind is one of the largest producers of wind turbines in China and a Read more